Christmas Offering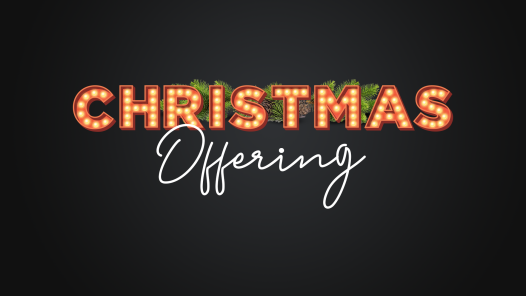 Will you click now on the "Christmas Offering"
button below to help people in need?

IT'S GIVING TUESDAY! GO FOR IT!

Christmas is a great time to give to those in need! Today is Giving Tuesday and it marks the start of our 2019 Christmas Offering! In the spirit of James 1:27 that says real religion is to "visit orphans and widows in their affliction". This year, our year-end Christmas Offering will fund help for orphans and the elderly by:

*CARING for foster care children by providing welcome bags to children in our community for when they are placed in a foster home. We are partnering with Family Christian Care in 2020 to do this.

*WARMING the precious little hearts and bodies of orphans in Mexico by providing warm coats for every child (approx 60 kids) and by sharing the love of Christ when we travel to Mexico.

*REACHING out to our elderly neighbors next door at American Orchards assisted living care to spend time with them and to share the love of Christ.

Julie and I will be the first to click the "Christmas Offering" button. By doing this, we are going to give a special gift above our normal tithes on this Giving Tuesday and we are hereby challenging you to do the same. Here is how we are going to do it! We have decided as a family to sacrifice our satellite tv subscription in 2020 to help. Maybe this will give you an idea of how to make a special contribution today! Take the challenge and help us reach our Christmas Offering goal for 2019 of $20,000!

Click the "Christmas Offering" button below! Show some CRAZY COMPASSION on Giving Tuesday. Compassion Church! Let's Go!
Questions? Contact us at