Christmas Offering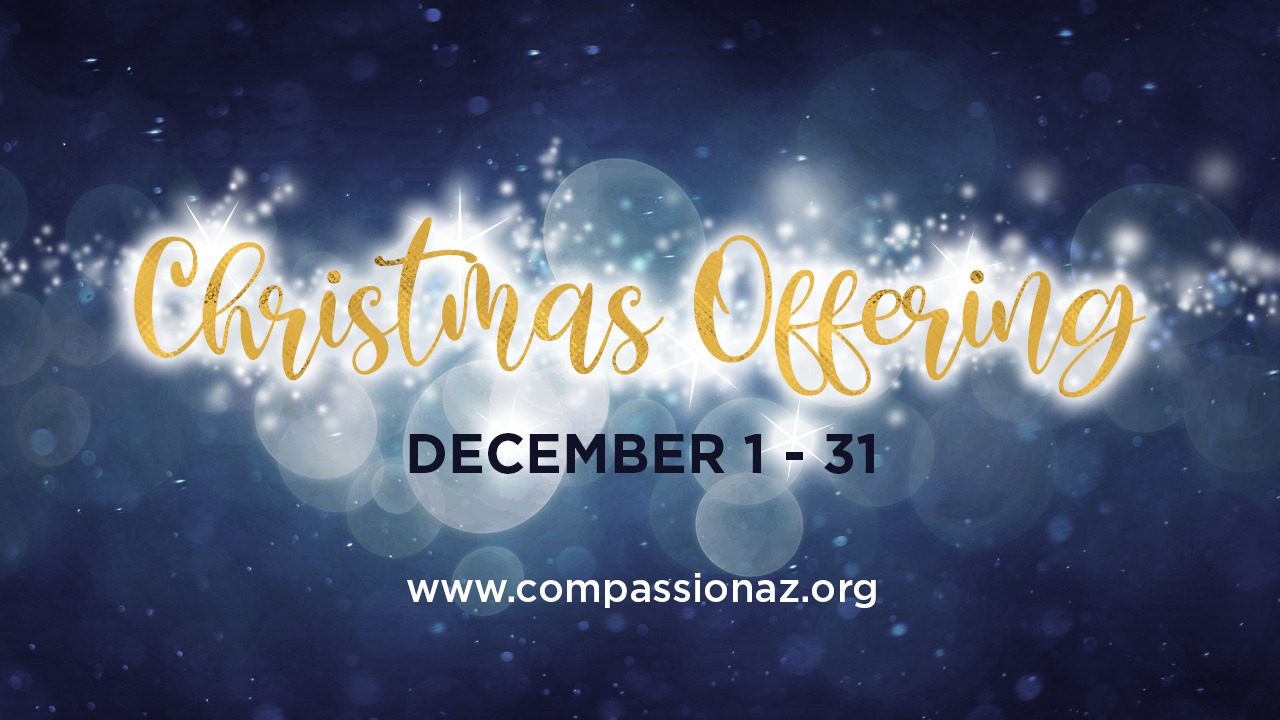 Will you click now on the "Christmas Offering"
button below to help people in need?

Christmas is a great time to care for kids in need! Today is Giving Tuesday and it marks the start of our 2020 Christmas Offering. In the spirit of James 1:27, we want to reach out to kids in our community who are in need. Take a look at the awesome ways below to see how your giving can help fund local and global outreach projects this next year!

*SAVING the lives of innocent unborn children by partnering with Choices Pregnancy Center of Arizona in 2021 to provide loving care for mothers, fathers and babies in need.

*CARING for orphaned boys and girls in Mexico. It's hard to believe, but food, clothing & shelter are hard to come by for children on our border. This year we are partnering again with The Dream Center in Nogales, Mexico to provide help to orphaned children.

*REACHING out to kids in our community through our Compassion Kids outreach ministry. Through your giving, we will help kids who have never heard the good news of Jesus hear it for the first time! We want to continue partnering with entire families to help them raise up the next generation for Christ by providing them with physical and spiritual needs.

Click the "Christmas Offering" button below. Show some CRAZY COMPASSION Compassion Church! Let's Go!
Choose "Christmas Offering" under FUND TAB
Questions? Contact us at