Connect
Connect with us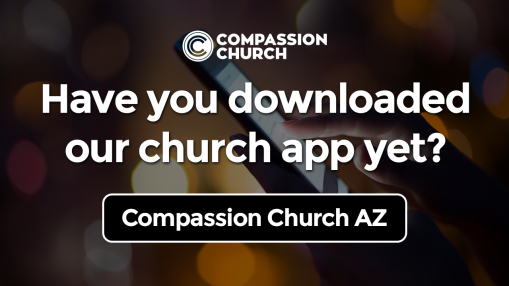 Use our Compassion Church smartphone app to CONNECT with Compassion, see upcoming events, catch up on sermons, give, manage your giving, and more! Download via the App Store (iOS) or Google Play Store (Android).
connect groups
When was the last time you laughed until it hurt, or shared a meal with friends you felt you've known forever? We know it's important to be connected, but it's hard to build lasting friendships. What if taking one simple step changed everything? You don't have to look far to find your people.
At Compassion Church, we're trying to make it easier for you to find people who share your interests. We know that when you get together with people and have fun & learn about Jesus, you'll begin to grow into a strong community that serves and grows together.
Who is Connect groups For?
Emma is new to Compassion Church. She loves the music, the teaching, and the ability to come as you are. Emma is ready to have a conversation that goes deeper than "Hi! How are you?" She's looking to make a church feel personal.
Jasmine has attended Compassion Church for a while. She met Jesus here and was baptized here. She comes to church every week but is struggling to figure out what's next for her. Jasmine is ready to connect to people who will help her find and take next steps in her walk with Jesus.
Jack wants to help build the church. Jack is ready to start serving but doesn't know what to do. He wants to find a mentor but doesn't know who to ask. Jack needs someone who can help him connect to community and get more involved at church.
Connect Groups help you connect with Jesus and others. Throughout the night, you'll get a chance to connect with people at Compassion Church.
Is childcare provided?
Yes, childcare is provided for all Connect Groups.
How often do Groups meet?
Groups meet at various times throughout the year on Sunday evenings at 6:00 pm at the Compassion Church campus. Check our Events page for updated group meeting dates & times.