Every Sunday
church @ Home!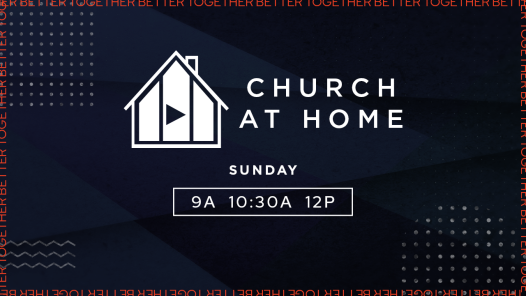 In light of recent announcements and recommendations from our local and national authorities regarding COVID-19/Coronavirus, our campus is now closed to all public gatherings until further notice. However, the church campus is NOT our church! YOU ARE! We will be hosting Church at Home THIS Sunday at our regular service times AND an additional one at noon! Gather your family around your computer, phone or even airplay to your living room TV! Our services will be streaming on Facebook and available on our website at www.compassionaz.org at our service times on Sunday
join us for compassion church at home
this sunday @ 9a - 10:30A - Noon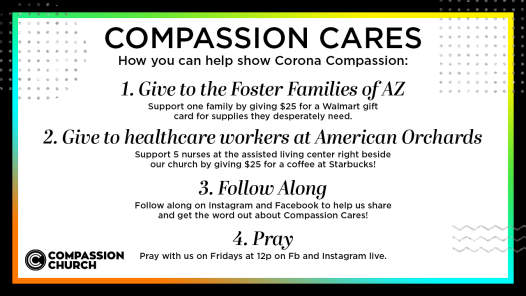 1. Purchasing $25 gift cards for foster families in Arizona
2. Purchasing $5 gift cards for nurses that are taking care of the elderly at American Orchards assisted living care next door.
You can purchase below online and our staff will purchase the cards and deliver!