Give Now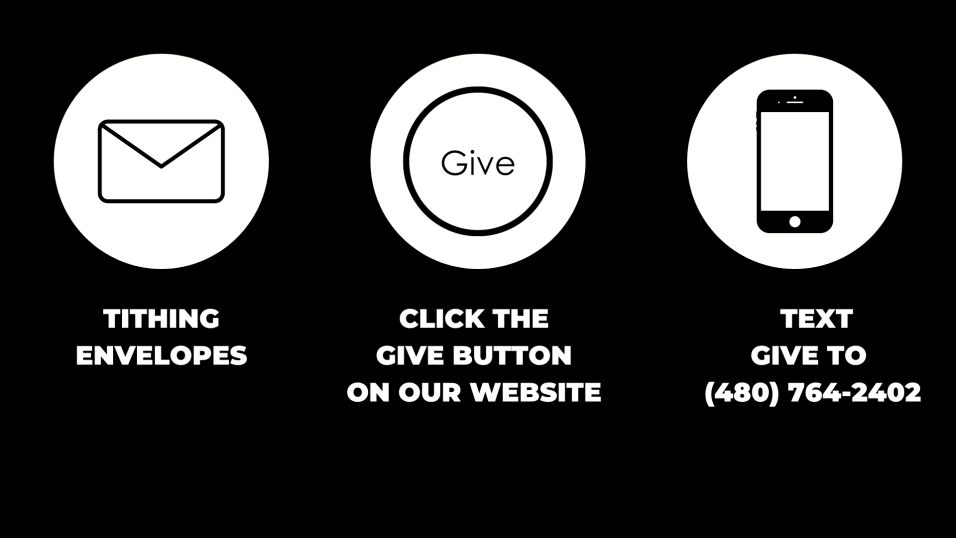 Compassion Church offers several convenient giving methods. Consider taking advantage of one of these four giving options as you tithe and contribute to what Jesus is doing at Compassion Church.
1. Online Giving
This safe and flexible option is the easiest way to give to Compassion Church! This method allows you to schedule a recurring or one-time gift from your checking account or credit card. Here you can easily manage your giving amount and specify where the funds should be applied.
There is also an option to Set up an account and create a log-in. To set up a recurring gift, simply click "Yes, set up recurring" under "Repeat this gift?" and continue to fill out the form as it takes you through the steps of entering your information.
2. Text to Give
This is a simple, easy solution if you'd like to give on the go! Simply text the word GIVE to (480) 764-2402 and follow the resulting prompts.
NOTE: When you send GIVE to (480)764-2402 will receive a one-time reply containing a link to give to Compassion (1msg/request). Please be aware that msg & data rates may apply. For full terms & conditions please visit https://pushpay.com/terms. For the privacy policy please visit https://pushpay.com/privacy. For help, reply HELP or STOP to cancel.
3. Tithing Envelope
Just place your check (payable to Compassion Church) or cash in a tithing envelope, and place it in the offering during any Sunday service. Another option is to mail it to Compassion Church, and we will apply your gift.
Questions? Contact us at