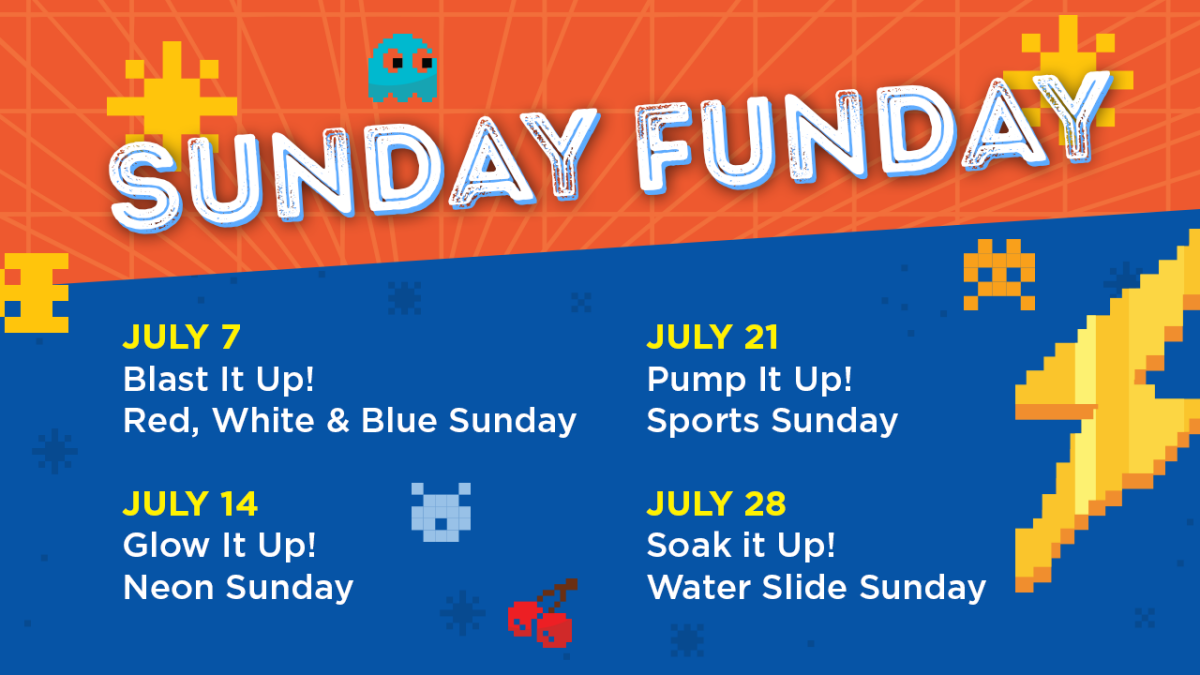 Every Sunday, from 07/07/2019 to 07/28/2019, 9:00 AM - 12:00 PM
SUNDAY FUNDAYS IN JULY!
Compassion Kids! It's Game On!
Compassion Kids are celebrating BIG every sunday in July!
9AM & 10:30 SERVICE EACH SUNDAY
July 7 - Blast It Up! Red, White and Blue Party -This event is for the entire family! Wear your red white and blue colors and eat some free food with us! There will be inflatables and we are also kicking off a new series in the auditorium - Happiness in the Heat! Free sno cones and sparklers given to every kid!
July 14 - Glow It Up! Neon Sunday - We are going to play some fun glow-in -the- dark games in the gym! If your kids have some fun neon colors or even a white shirt that will show up with the "black lights" in the gym, it would be great to let them wear that! It's going to be epic!
July 21 - Pump It Up! Sports Sunday - Wear your favorite team jersey or colors! We are going to play some fun "sports" games in the gym and have some fun friendly competition!

July 28 - Soak It Up! Water Slide Sunday - We are going to play some water games during the regular Ckids programming! When you check your child out, we will have Water Slides for them to enjoy! They can wear their bathing suit under their clothes or cover up, or bring it to change in to! Don't forget your towel! Fun snacks for the whole family afterwards!
Let's beat the Heat together and go to church!
We can't wait to see you!