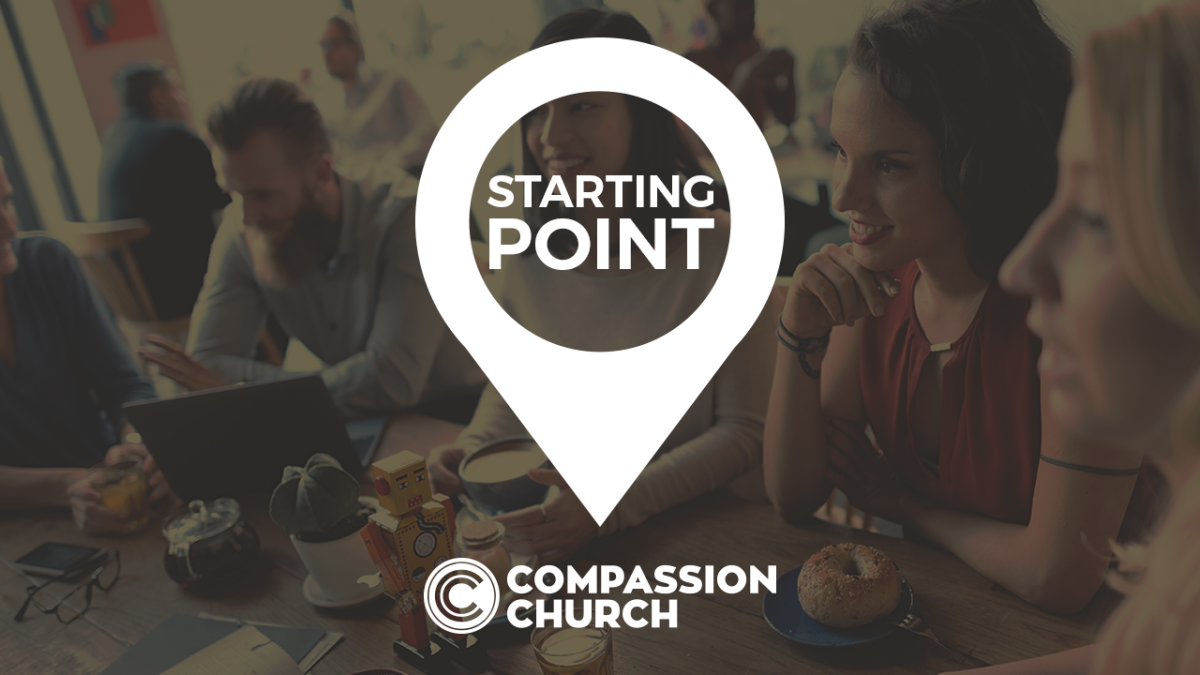 Sunday, September 30, 2018, 11:45 AM - 12:30 PM
REGISTER FOR STARTING POINT TODAY!
Are you new to Compassion Church? Starting Point is for you! It is a high energy and fun session that introduces you to who Compassion Church is and what it means to be a committed part of the congregation. This class is led by our lead pastor Myron Scott and gives you the opportunity the meet the rest of our staff and team leaders!
Refreshments and childcare are provided for you and your family! Please click the registration link below to let us know that you are coming. Starting Point meets in the Adult Bible Study Room upstairs in the Compassion Kids Building immediately after the 10:30 service. We are excited to meet you!