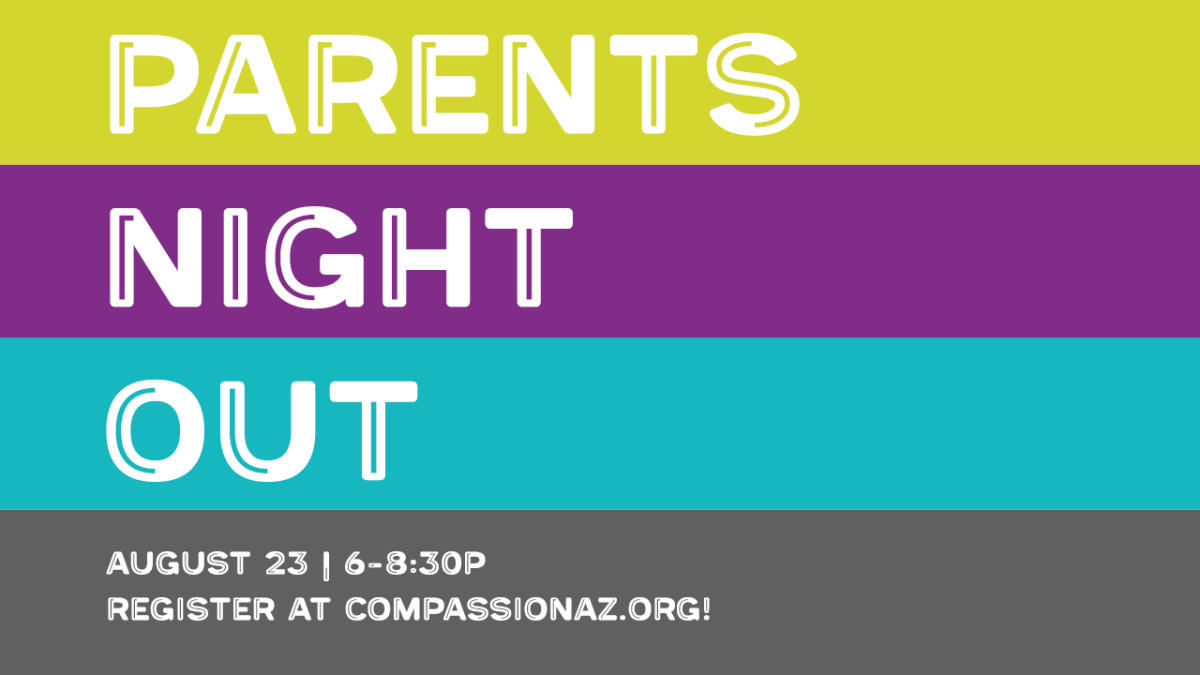 Friday, August 23, 2019, 6:00 PM - 8:30 PM
Hey parents! It's Parent's Night Out on Friday, August 23 from 6:00 - 8:30 pm. Bring your kids to the Compassion Church gym for a night of fun while you have a night out! Dinner and snacks will be served. This is for age 3 years through the 6th grade. Cost is FREE!
Please register below by August 21st!