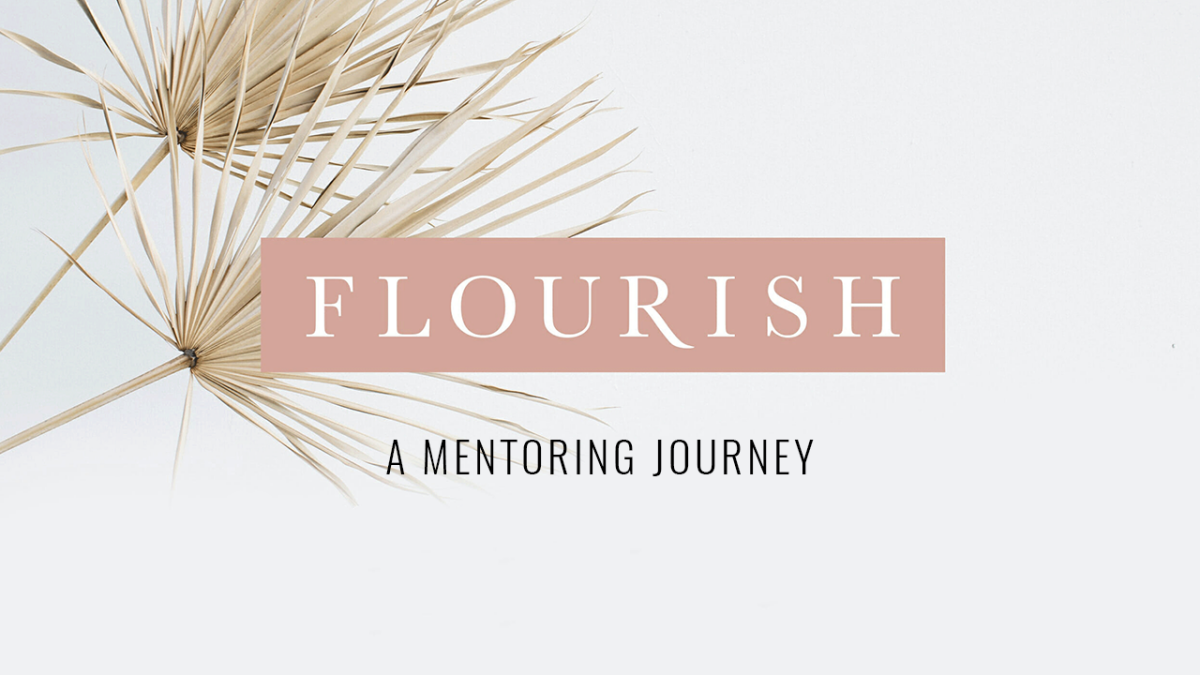 Saturday, February 29, 2020, 10:00 AM - 12:00 PM
Kickoff Gathering
Saturday, February 29th
10:00 am on the church patio
Bring your calendar!
If you have registered and paired with a Flourish mentor, you are invited to attend the Kickoff gathering! We are so excited to grow together! If you aren't registered yet, but are interested in participating in a FLOURISH mentoring year-long journey, please register below!
Mentee Expectations
Flourish is a 1 year commitment

Cost is $35 for the mentee journal

You will be matched to a mentor by the Flourish Team

Have focused time with Jesus 5 days a week

Mentor will check in with you weekly via email or text

Meet with mentor in person 1 day a month

Set goals and work diligently to reach them

Be accountable in areas where it's been agreed that growth is needed
Year at a Glance
The Word : Weeks 1-6

Prayer : Weeks 7-14

Identity : Weeks 15-23

Calling : Weeks 24-32

Kinship : Weeks 33-41

Gratitude : Weeks 42-49