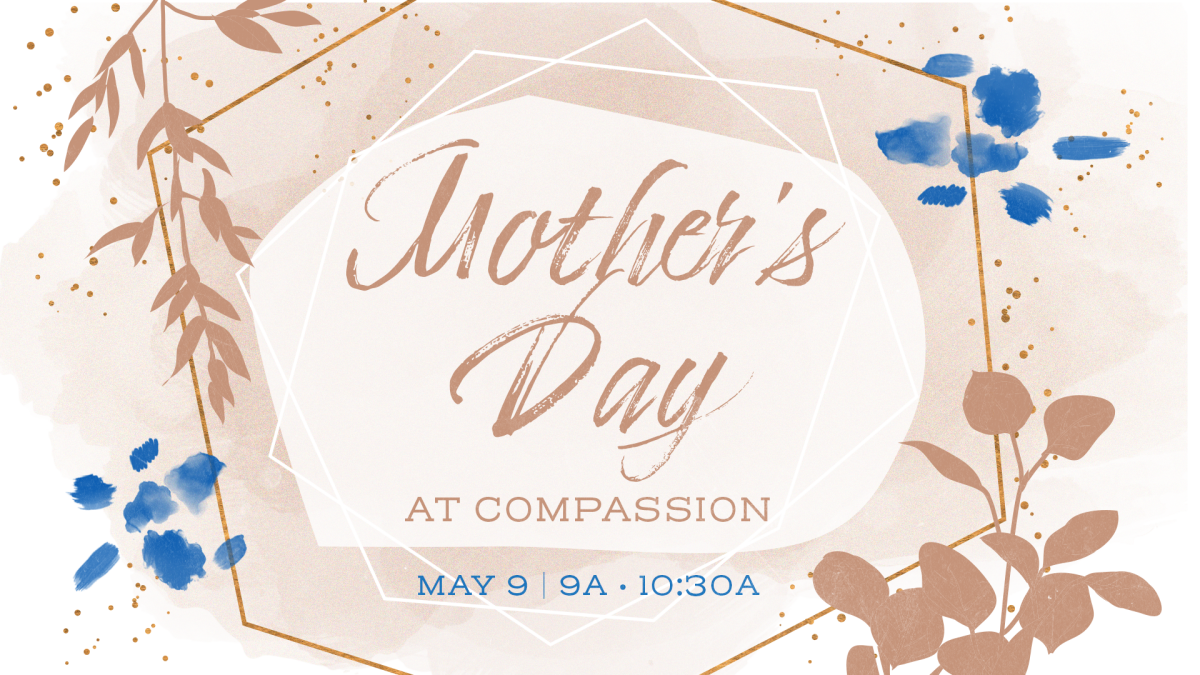 Sunday, May 09, 2021
Come Celebrate Mother's Day at Compassion Church!
Service Times: 9:00a // 10:30a
We are so excited to celebrate the ladies in our lives on Mother's Day at Compassion! We have a special service planned on May 9th to celebrate and honor all of the women that play important role in our lives!
We will have a special coffee truck on campus that day and every mom will receive a free coffee and special gift. We can't wait to honor you on Sunday May 9th!