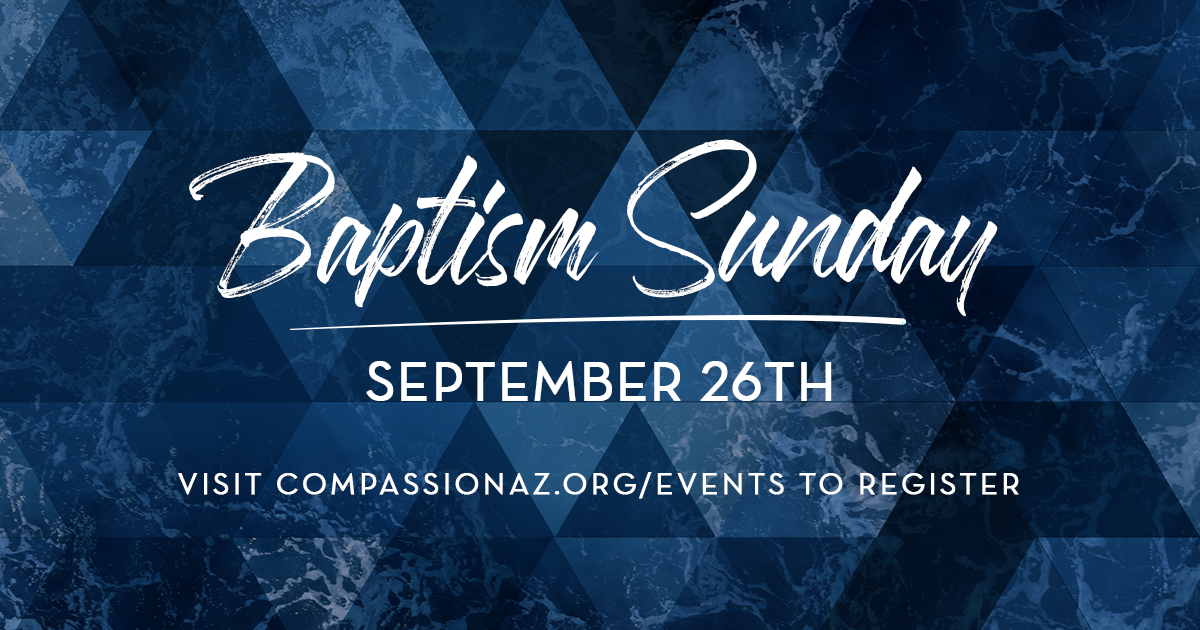 Sunday, September 26, 2021, 9:00 AM - 11:30 PM
Our next Baptism Celebration is September 26th during the 9:00 and 10:30 services! If you have said yes to following Jesus Christ as your personal Lord and Savior and are ready to make the public profession of your faith through a Believer's Baptism, please register below and the details will be sent to you soon.
We have two baptism informational sessions on September 12th & 19th that you can attend in between services to learn more about it. Congratulations on your upcoming baptism! We cannot wait to celebrate with you!