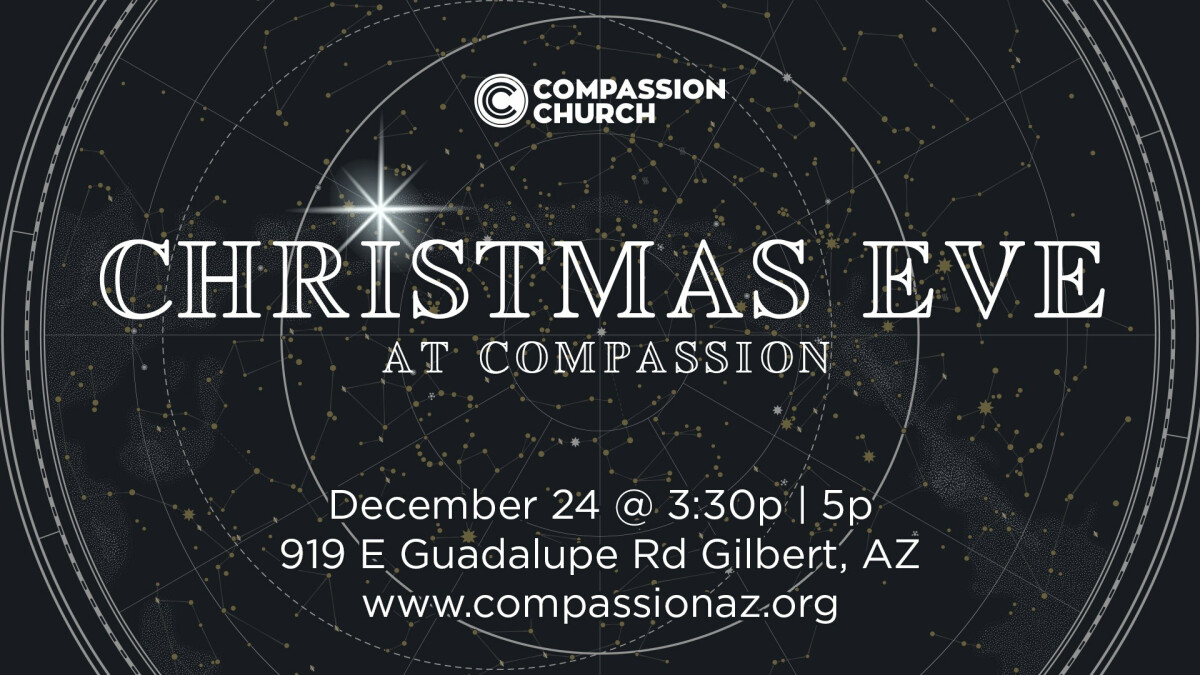 Friday, December 24, 2021
You are invited to one of our 2 Christmas Eve Celebrations on December 24th at 3:30pm or 5:00p! Come enjoy a special and fun night of fun with your family that will create lasting memories! We will celebrate with a traditional Christmas Eve Candlelight Service with special activities for the entire family after each service! This year we have:
* Traditional Candle Light Service
* Photos with Santa
* Hot Chocolate Bar
* Nativity Animal Petting Zoo
*And so much more for the whole family
Everyone is welcome - Be sure to invite someone!
Will Christmas Eve be your first time at Compassion Church? We are so excited to meet you! We want you to feel welcomed and to help up plan for you, please click below to Plan Your Visit and let us know you're coming!