Compassion Project
may Local Compassion
mexico missions trip * may 17th - 18th
This month, we are headed to Mexico! We are taking a load of needed items to The Dream Center, a homeless shelter for men, women and children in Nogales. Prior to the trip, we are collecting household items and food to take to donate. You can bring donation items through May 16th to the church lobby!
Needed items include:
New or used clothing, blankets, small kitchen appliances
Food such as cereal, sugar, flour, canned goods, etc
---
may facebook check-in partner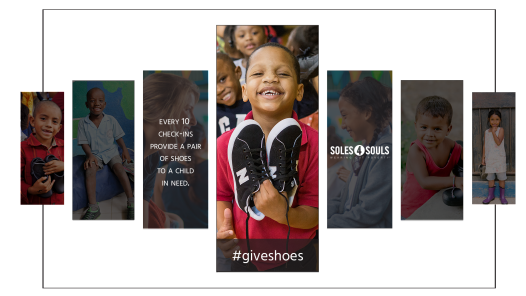 Help us show global compassion by checking in at Compassion Church on Facebook! This month we are partnering with Soles4Soles to help provide a pair of shoes to someone in need. Use the hashtag #giveshoes.