Compassion Project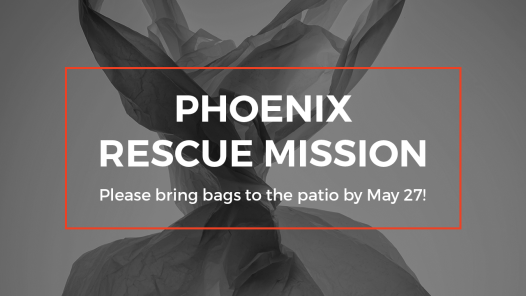 Compassion project with Phoenix rescue mission for the whole month of may!
Here's how YOU can show local compassion this month with Compassion Church: Thank you for participating!
Beginning May 6th, pick up the bright orange Phoenix Rescue Mission Food bags from the church lobby.
Pass out the bags to your neighbors and friends and ask them to fill the bag with non-perishable food items. You can fill one too! See here for a list provided by Phoenix Rescue Mission.
Pick up the bags towards the end of the month and bring back to CC by May 27th. Don't forget to invite them to church with an invite card provided in the bag.
We will deliver the collected bags to
Phoenix Rescue Mission at the end of the month.
May facebook check-in partner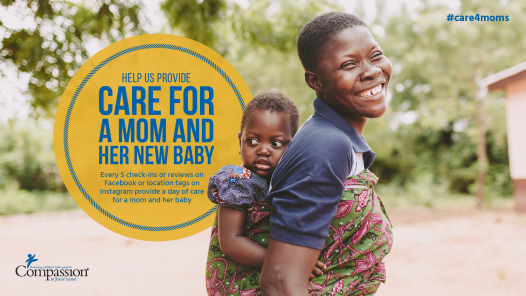 This May, every 5 Facebook check-ins, reviews, or Instagram location tags at Compassion Church will provide a day of food for a mom and her new baby in need! We're working with Causely and Compassion International to make it happen. You can add #care4moms when you post to promote the cause. For more information about this month's charity, check out compassioninternational.com