Compassion Project
LOCAL COMPASSION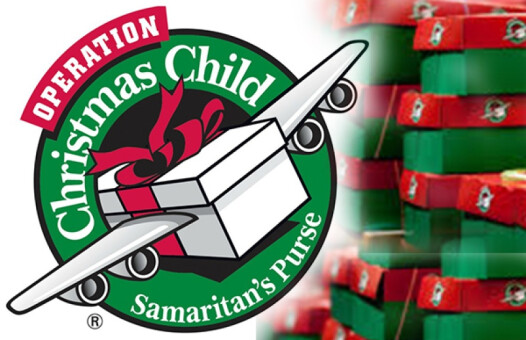 Now through November 11th, we will be collecting filled shoeboxes for Operation Christmas Child! To learn more about this fantastic operation that provides Christmas gifts and the message of Jesus Christ to children all over the world, click here.
Packing a Shoebox:
Start with a shoebox. We will have some preprinted ones at the church, or you can use your own. If you want to wrap it, cover the box and lid separately.
Girl or Boy? Decide whether you will pack a box for a girl or a boy, and the age category: 2-4, 5-9, or 10-14.
Fill with Gifts. Start with a quality "wow" item such as a stuffed animal, soccer ball with pump, or clothing outfit that will capture the child's attention the instant he or she opens the box. See gift suggestions according to age and gender at https://www.samaritanspurse.org/operation-christmas-child/what-goes-in-my-shoebox-suggestions/ for other fun toys, hygiene items, and school supplies to fill the shoebox. Do Not include: Candy; toothpaste; gum; used or damaged items; war-related items such as toy guys, knives, or military figures; chocolate or food; seeds; fruit rolls or other fruit snacks; drink mixes (powdered or liquid); liquids or lotions; medications or vitamins; breakable items such as snow globes or glass containers; aerosol cans.
Pray. Most importantly, pray for the child who will receive your gift. You can also include a personal note and photo.
Follow Your Box Labels. Donate $9 online and receive a tracking label to follow your box and discover the destination of your shoebox gift!
Drop Off BY NOVEMBER 11thto Compassion Church!
NOVEMBER facebook check-in partner
This November, every 6 Facebook check-ins at Compassion Church will help provide a meal to a child in need. We're working with FeedOneto make it happen. You can add #givemeals when you check in.