Compassion Students
WELCOME!
The Wave Starts In The Student Section!
If anyone is going to change the world, it's the next generation. Compassion Students is our student ministry for students 6th-12th grade. It's designed to give them a place where they can connect with God, with other people, and have fun.
LOCATION & TIMES WE MEET
We are excited to celebrate the BRAND NEW Compassion Students Center located upstairs in the Compassion Kids building! Come check it out and bring a friend!
Compassion Students meet every Wednesday evening from 6:30 to 8:00pm in the Compassion Students Center for their midweek Recharge service. This is one of their favorite nights of the week! There is food, games, and a Bible Study that is relevant to the life of a teenager! We hope to see your students there!
On Sundays, students are encouraged to attend the 9:00am service with Pastor Jason where they will all sit together for worship and the message. Come be a part of Compassion Students!
Compassion Students also have many other events and outings throughout the month! Be sure to check out the events page and look for Compassion Students events!
Follow us on instagram @ compassionstudents
purpose
Our goal is to provide an open atmosphere where students can know that they matter. Where students can be honest, open, heard, accepted, and equipped to live as a light for Christ. We do this by...
Extending the love of Christ to friends.

Being a light to those in darkness.

Igniting the passion for God in each other.

Increasing in knowledge of God's Word.

Growing in the character of Christ.

Serving in the church.

Serving in the community.

Serving in the world.
Questions? Em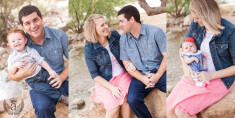 ail our
Student Pastor Jason Huff